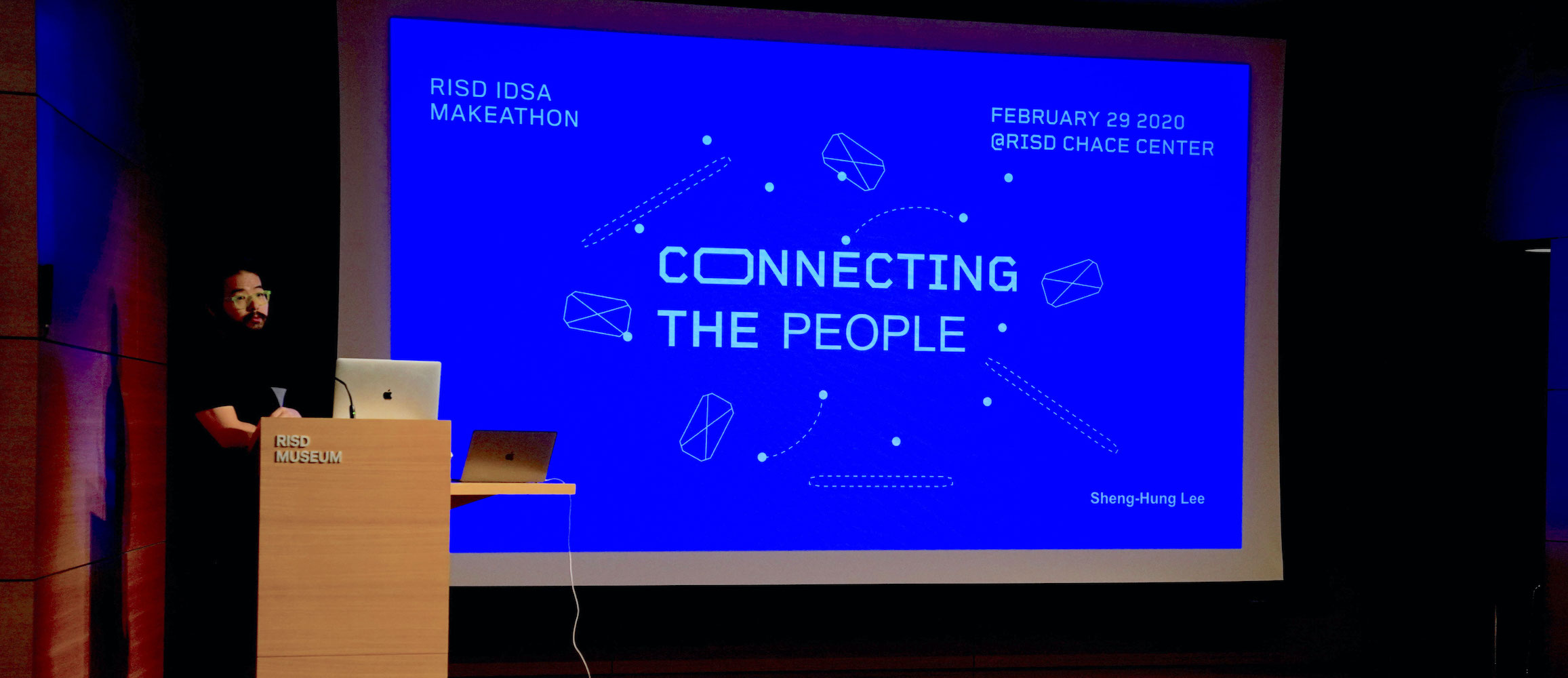 Makeathon: Connecting the Dots
RISD Makeathon is designed to bring together students from all majors to form groups, ideate, research, and gain hands-on experience in product development. During the event, professionals with relevant expertise mentor and guide the students in their design process.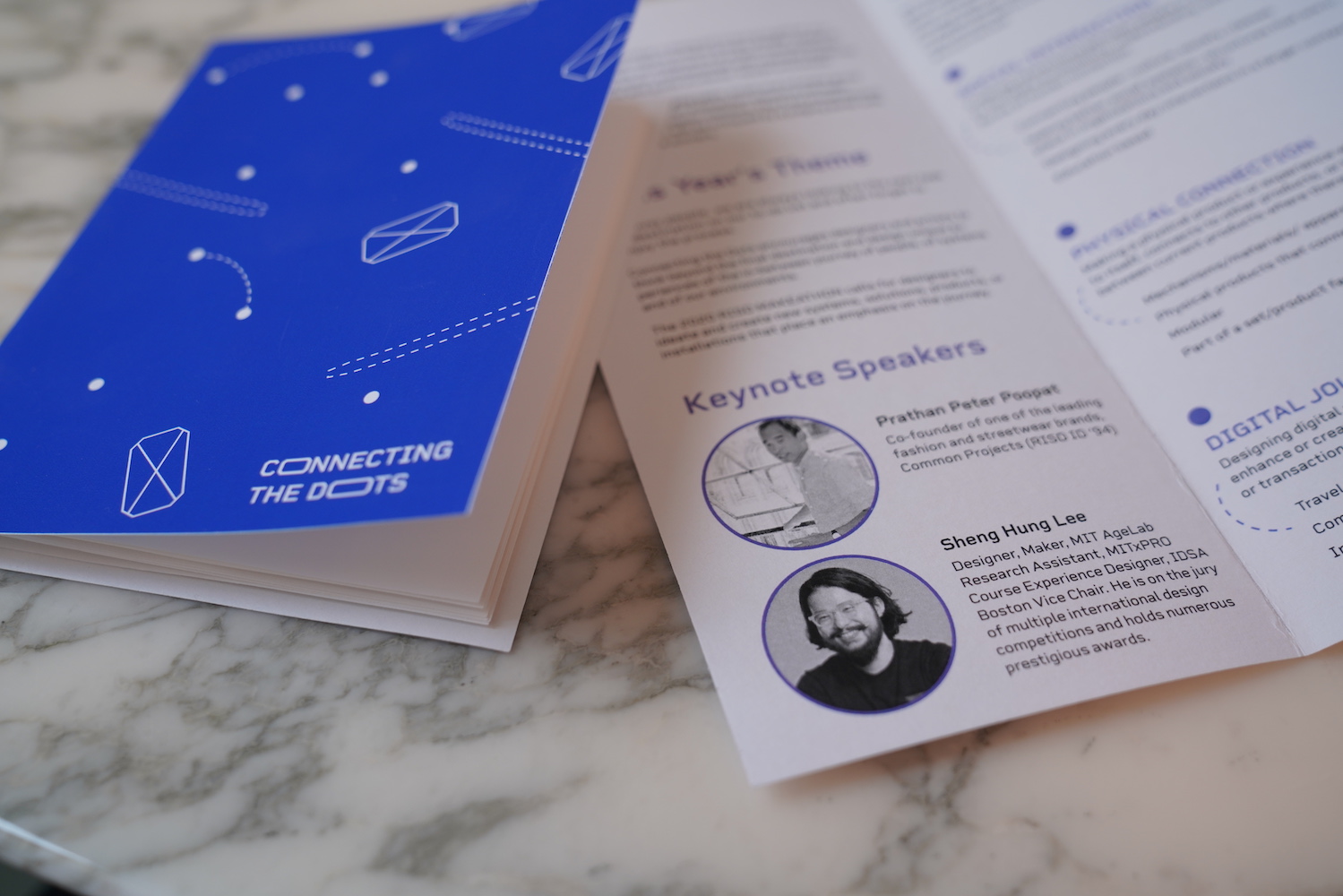 This year, we hosted the second annual RISD Makeathon with over 150 applicants from which we selected 100 participants, making it the largest student-led event of the year.This year, our 68 RISD participants gained the opportunity to work with teammates who came from schools including Brown University, MIT, Harvard, Cornell, Olin College of Engineering, and the University of Toronto. The students work together to design a product or system within six hours and present a prototype to a panel of judges at the end of the day.
Mentorship from industry professionals is also a large component of the day. During the event, there are keynotes from designers and professionals who mentor and guide the students in their design process.

Our speakers, mentors and judges this year included Peter Poopat, who is a RISD alumnus and the co-founder of Common Projects, and Sheng Hung Lee, who is an MIT AgeLab researcher, MITxPRO course experience designer and Vice Chair at IDSA Boston.

Our mentors and judges also included:
Taylor Greenberg Goldy (Harvard)
Claudia Haimovici (Snackpass)
Jung Soo Park (Frog)
Peter Schwartz (Smart Design)
Tasnima Tanzim (Frog)
Diana Wagner (Wyss Institute)